Residential Home Well Drilling and Water Services in Southern MD
Clean Pure Water is necessary for life.
Pure, clean, properly conditioned water makes life healthier in addition to the following benefits:
Your Skin feels moister and softer

Every drink and food prepared with pure water tastes better

All bath items work and clean better (i.e. soaps, shampoos and shaving cream etc.)

Laundry detergents clean better and your clothes feel softer

Dish washers, clothes washers, water heaters and coffee makers last longer and work better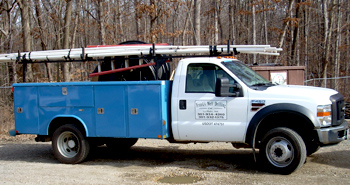 Franks Well Drilling can provide the following residential well drilling and water services in any of the Southern Maryland Counties of Charles, Prince Georges, St Mary's, Calvert or Waldorf, La Plata, Hughesville, Charlotte Hall, Mechanicsville, Hollywood, California, Lexington Park, Great Mills, Leonardtown, Solomon's Island, Prince Frederick, Huntingtown, Sunderland, Owings or Dunkirk:
Water Well Drilling
Our certified technicians can provide residential appropriate, new, replacement water well construction and water pump and pipe installation that extract water from aquifers.
Well Pump Installation
Our certified residential, water well pump installers can install constant pressure systems, large storage systems, submersible, and jet pumps. We provide replacement of non-working pumps and troubleshooting of non working pumps or water wells.
Agricultural Drilling
Whether you're irrigating agricultural crops, golf courses or the landscaping in your yard, we can design a system to meet your needs. We offer a wide variety of irrigation pumps, systems to accommodate any and every irrigation well needs.
Geothermal Drilling
We drill residential geothermal ground loop bore holes and the exterior tie in to the heating and cooling system. We can provide consultation and advice on geothermal systems and design since it is the new alternative to heating and cooling that uses the earth's stored heat and water thermal masses underground to heat and cool residential homes. The EPA have determined that geothermal systems have the lowest life cycle cost of any heating and cooling system today.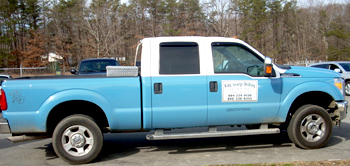 Water Yield Testing
Our certified technicians can perform a water yield test that measures the gallons per minute your well is producing. A water yield test is required for newly constructed wells and recommended before the purchase of a property with an existing well. The Maryland State requirement is at least (1) one gallon per minute.
Water Well Abandonment
We can abandon and seal residential drilled or hand dug water wells.
Down the Water Well Camera Troubleshooting
Our technician can now examine and troubleshoot any issues inside your home residential well with a very small camera lowered into your well on our portable television.
Franks Well Drilling can also provide the following products and services:
Agricultural Pumps

Aquifer Tests

Automatic Pumps

Fittings

Pipes

Pitless Adapters

Pressure Switches
Pump Control Boxes
Pump Tanks

Pumps

Relief Valves

Residential Pumps

Sanitary Well Seals

Submersible Pumps

Torque Arrestors
Water Sampling
Water Tanks

Water Well Drilling

Well Caps

Well Pipe

Well Pumps

Well Supplies

Well Wire

Wells